2020 Seychelles Eco-Friendly Marathon
The Seychelles Eco-Friendly Marathon:
The 13th edition of the Seychelles Eco-Friendly Marathon will be held on  Sunday 23rd February 2020.

Running the Seychelles Eco-Friendly Marathon is very challenging and rewarding.  Challenging because about 50% of the course is up and down and rewarding because you get to discover the main island by covering almost the whole of the northern and central part.
The structure of the marathon: there is something for a wide range of fitness levels – 5km, 10km, Half Marathon & Marathon.  This follows the philosophy of the Seychelles Eco-Friendly Marathon that is to spread the focus beyond mere competition, putting equal emphasis on appreciating exercise and being surrounded by the natural beauty of Seychelles.
The Seychelles Eco-Friendly Marathon is recognized internationally through the Association of International Marathons and Distance Races (AIMS) label. It is organized jointly by the National Sports Council, CINEA and Seychelles Tourism Board.
For further details:
·         Registration
·         Booking of accommodation/Transfers and other activities
Do contact us on info@seychelleslead.com
---
FINA : OPEN WATER HEROES IN THE SEYCHELLES – 4TH MAY 2020
Contact info@seychelleslead.com to organise your stay in Seychelles.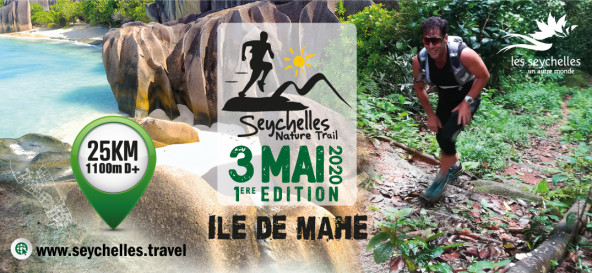 250 Years Seychelles
Thursday, 01 August 2019 / Monday, 31 August 2020
Join us to celebrate the birth of the Seychellois nation
The 250 years Seychelles is a culturally significant event celebrating the country's first settlement, which was established in 1770 when the French came to Ste. Anne with a party of 15 white colonists, 7 slaves and 5 Indians. Despite the settlers vacating the island after three years, another group came to settle shortly after.
The Seychellois people will unite to celebrate the birth of their nation 250 years ago through various activities, spanning over a year from August 2019.
Activities will include historical debates, a documentary series, districts showcasing their unique traits, fairs, expositions and so much more.
This once in a lifetime celebration will give visitors an exceptional experience of the creole culture and its history.